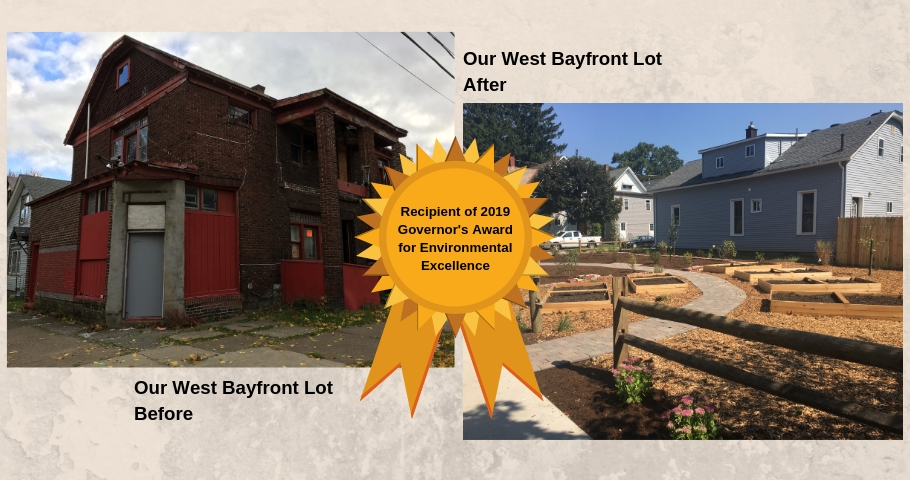 Reclaim Erie
Environment Erie partners with neighborhood organizations to reclaim vacant lots and blighted property. In 2018, Environment Erie partnered with Academy Neighborhood Association, Bayfront Eastside Task Force, ServErie, Sisters of Saint Joseph Neighborhood Network and Our West Bayfront to create thriving community spaces within their neighborhoods' footprint. To date, eight vacant lots have been turned into community assets.
This collaboration implements strategies to tackle blight and reduce underutilized lots as encouraged in many of the Erie community plans such as Emerge 2040 and Erie Refocused. Resident remarks as the lots were in progress include:
"Can we put another one of these down the street?"
"Thank you so much for an area that we can appreciate and an area for our grandkids to play in."
This collaborative effort is important to combat blight and make Erie the community to live, work and play. Some of the project impacts are:
70 Residents were involved in the planning and implementation process
1,969 square feet planted with native plants and edibles
17 community garden beds added
This program is funded in part by UPMC Health Plan and PA DEP. 
Below is the transformation of the ServErie lot.