Protect Lake Erie
By Alexis Wheeler 
Gannon University Student Contributor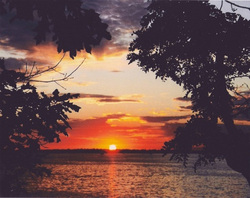 It is estimated that in 2011, Presque Isle State Park brought in an estimate 700 jobs to Erie County. Presque Isle also brings a reported seventy-six million dollars brought into the region by tourists. From economic aspects to environmental stability, Lake Erie is a vital part of the Erie area. 
Fishing, hunting, water activities-- not to mention the water supply itself -- are all industries that flourish thanks to the lake. All of these economic components are also in delicate balance with one another. If Lake Erie is not kept clean and healthy, all of the communities on the lake will feel the consequences of not sustaining our beautiful and natural resource. We, as a community depend of Lake Erie, and Lake Erie depends on us! 

How to Keep the Lake Clean:

1. Boat Clean. Keep the lake clean by keeping your boat clean. When sailing, make sure you keep your garbage in your boat and out of the lake. Also, to avoid any oil spills make sure your engine is well-tuned. By keeping up with your maintenance you reduce the likeliness of any leaks into the lake.

2. When enjoying the beach, pick up your trash and any other foreign objects you might find. By picking up as little as three pieces of litter, you can help reduce the amount of debris that gets washed into the lake during high-tide. This small effort helps saves the fish, birds, and plants that thrive around the lake.

3.When participating in water sports make sure to thoroughly clean your equipment. When cleaning your boat, jet-ski and anchor try to avoid detergents or soaps that can transfer into the lake. Nontoxic cleaners and phosphate free soaps are best.

4. Even though it may be tempting, do not feed the animals that live in or around the lake. But giving away your left-overs you may be accidentally poisoning the animals or creating a dependence that is not always reliable. 

5. All of Erie County is in the Lake Erie Watershed. Watch what you deposit into the water system. Don't dump chemicals (like household cleaners), pills from left over prescriptions, or vehicle oil into drains or sinks.
Photo Courtesy of www.VisitErie.com