E.R.I.E Students: The Environmentalists of Tomorrow
By Kerry Smigielski
Gannon University Student Contributor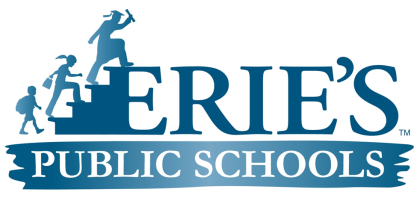 Can you imagine a school with creeks running through its classrooms? How about a playground that is also a greenhouse? These and many other green initiatives are ideas developed by our very own Erie students in the summer of 2013. 
In October of 2012 the E.R.I.E. (Every Room is Environmental) Design Collaborative, a program created to educate the community about environmental efficiency, was initiated. The E.R.I.E. project team joined forces with the Green Schools Academy, a program associated with the Green Building Alliance.
Inspiration for this innovative program came from professionals like Doreen Petri, science teacher at Collegiate Academy, and David Orr, an internationally known environmentalist, but the stars of the program are the students. Local students participated in green summer camps with architects and environmentalists to develop these complex and innovative designs, learning and applying green practices.
They attended a summer camp, learning about sustainable design and reusable, green products. Environmental literacy, and problem solving were also incorporated into the camp's lessons. 
Teams of the students worked 10 hours per week to produce models for 1st-12th grade classrooms. They also created designs for libraries, play areas, cafeterias, and gardens which incorporated the green lessons they had learned. Schools involved with the camps include Perry, Edison, Pfeiffer-Burleigh, Harding, Connell, McKinley, Roosevelt, Wilson, and Wayne elementary and/or middle schools. Central, East, and Collegiate high schools also participated in the camp.
The results of these environmental summer camps were unique and stunning environmental designs for all learning environments. Examples include the previously mentioned creek and greenhouse, as well as gardens for composting, and wind turbines on school premises. 
The students displayed these models in showcases to educate their peers and community about the environmental benefits each of their designs produces.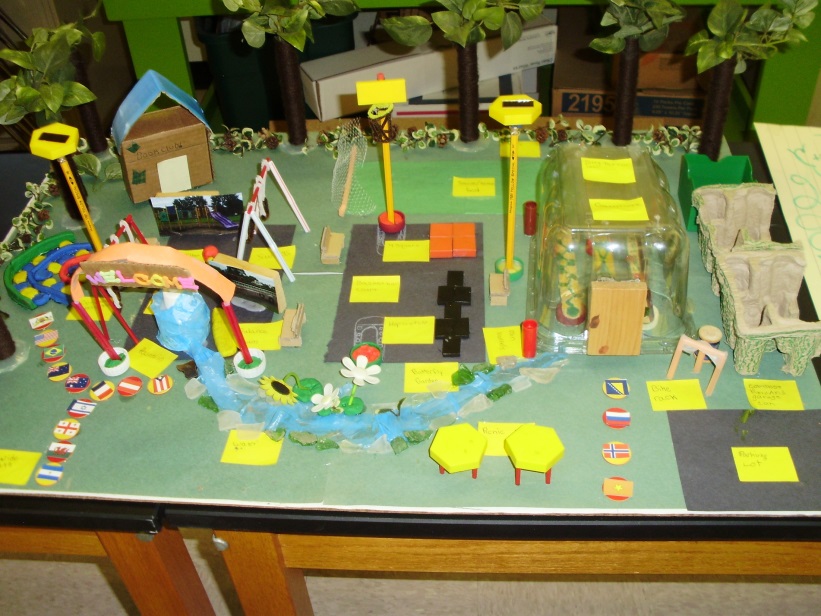 If you are interested in more details on the camp showcases or E.R.I.E. Design Collaborative, you can contact Doreen Petri at dpetri@eriesd.org.
Logo used with permission. Photo courtesy of Doreen Petri.