Repurposing
By Ashley Buzzell 
Gannon University Student Contributor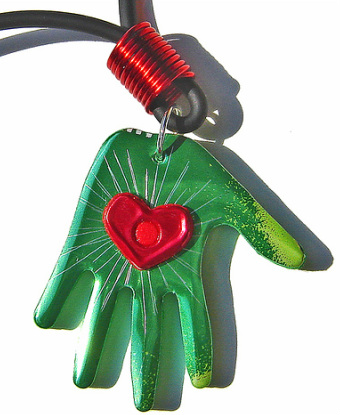 Imagine your garbage can as a source of new life rather than the end of the line. Repurposing is the act of reformatting or reusing an item you already own, extending its usability. Your reused belongings can serve both practical and decorative purposes. Repurposing an item can be as simple as assigning it an alternative use or as involved as cutting, painting and entirely changing its appearance. The degree of difficulty in a project depends on your personal style and preference.
Arts and crafts are an ideal way to bring the family together. Repurposing is a crafty way to get the most out of your money, but it's also environmentally friendly. Reusing items rather than throwing them away extends their lives and cuts down on waste. Some of the household items we throw away can a negative impact on the environment. Craftily transforming things is a fun way to go green.
Why not just toss it? 
- It's cost-efficient. 
- It exercises creativity. 
- It presents bonding opportunities. 
- It often promotes organization. 
Some good ideas! 

Toilet paper roll cord organizers - An empty toilet paper roll may appear useless, but it's not! Slip wires and cords through them for a safe way to keep your electronics in order. 

Jars - Empty pasta sauce and candle jars are a super easy way to get organized. Tie ribbon around the clean jars and fill them with loose odds and ends. Jars can be used to keep a bathroom in order or to organize kitchen tools and utensils. 

Paint can shoe storage - a bright coat of paint might freshen up a room, but the decorating need not stop there! Thoroughly wash the empty paint cans, spray paint them the color of your choice, stack them in a formation of your choice (use a strong adhesive), and store your shoes inside the paint cans. 
Creative Commons Photo by Mary Anne Enriquez