Swimming in Erie County
By Jennifer Pothoven 
Gannon University Student Contributor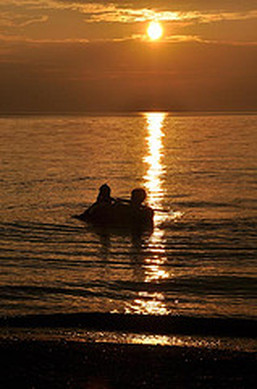 The sandy beaches of Presque Isle State Park are the only beaches found in the state of Pennsylvania. It has a variety of sandy beaches to enjoy a day of swimming fun. Erie County also is fortunate to have many creeks and streams in which to explore and play.
Why Swim?
Swimming gives you a chance to discover and interact with wildlife in and around the water.
Swimming can reduce stress, strengthen your heart, and lower your blood sugar.
Swimming can improve coordination, balance, and posture.
Swimming is a great way to cool down on a hot day.
While swimming is a great outdoor activity that can be enjoyed by the entire family, it is always important to be informed on how to protect yourself while swimming in Lake Erie's waters. For many years, the quality of the beach water has been a public health concern. Lake Erie is monitored very closely and the water tested twice a week during the swimming season. When testing the waters, the Erie County Department of Health checks to see the levels of e. coli. If the levels are too high, the beach will be temporarily closed and the public notified. When the levels drop back down within acceptable levels, the beach will then be opened again.
French Creek, one of the county's many creeks, has a variety of aquatic species, some of which are endangered of becoming extinct in Pennsylvania. Not only is it important to take personal safety into consideration when swimming in French Creek, or any other creek or stream, it is important to also take into consideration the wildlife living within the water.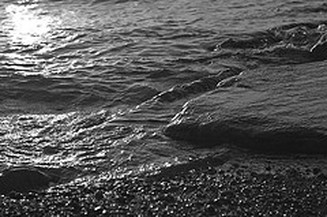 How to Protect Yourself
Avoid ingesting the water.
Wash your hands before coming in contact with food.
If you have a low immune system, open cut, or are pregnant, do not go into the water.
Check ahead of time which beaches are open and closed due to bacteria levels.
Check the weather forecast in advance before going out to swim.
If there have been heavy rains recently, keep water contact to a minimum.
Always monitor children who are swimming closely.
Photos courtesy of Karen Coughlin 
Additional Resources:
Erie County Department of Health: The Erie County Department of Health site explains what e. coli levels are safe and unsafe to swim in as well as precautions to take when bacteria levels are high.
Department of Conservation and Natural Resources: This site discusses in short what is available at each beach—such as playground equipment and pavilions—as well as times when the beaches are open.
Presque Isle: This site informs you what activities beaches are available at Presque Isle, their parking availability, whether or not they're open, and if beaches are guarded by lifeguards.
Pennsylvania Environmental Council: The PEC website offers information on Pennsylvania's streams, creeks, and lakes and what they're doing to protect our water resources and how you can get involved.