By Craig Schill
GreenEriePA Writer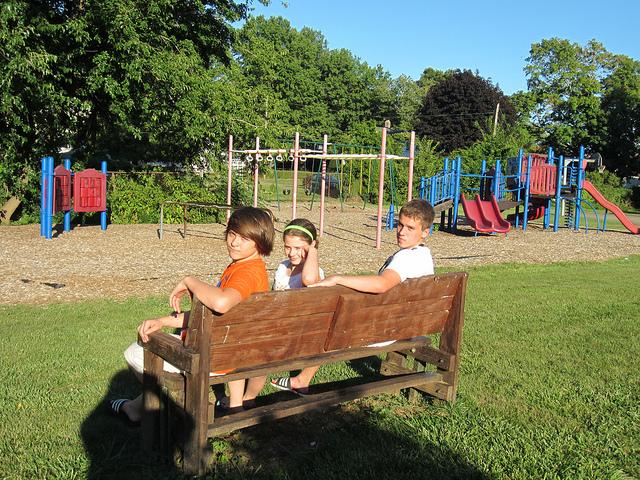 Erie, Pennsylvania, is extremely blessed with an abundance of natural, beautiful sites. Because these natural resources require maintenance and protection, the City of Erie created the Adopt-A-Park Program. The program's purpose is to unite volunteers and sponsors to keep the city's 56 parks, waterways, nature trails, and green spaces clean and preserved. The services performed by the volunteers and sponsors coincide with the regular park upkeep that is performed by the Department of Public Works, Property & Parks.
Anyone can become a volunteer or a sponsor. Sponsors can adopt a selected area for up to one year at a time. Renewals can be granted upon request by September 1st every year. Everyone involved with the program receives an Adopt-A-Park sign, a letter of appreciation, and recognition in local press releases ("City"). To become involved with this program, contact Sarah Galloway by phone (870-1255) or by email (sgalloway@erie.pa.us).
Galloway and a few other dedicated individuals worked hard to revive this program in 2007, revamping the project and creating awareness by distributing brochures. The program was remodeled after similar successful programs in Philadelphia and Chicago. The Public Works Department, Parks Department, and nearby residents all collaborate to make the project a success.
Support for the project comes from PennDOT, which provides gloves, bags, and vests once a year for the Great PA Cleanup through United Way of Erie County's Annual Days of Caring. As part of the Days of Caring, the Erie Sea Wolves also donate tickets to encourage volunteerism. The rest of the funding and support comes from the City of Erie.
On average, 200 residents volunteer in the program each year. Typically, volunteers engage in activities such as removing litter and unattractive paintwork, repairing park furniture, and maintaining and repairing trails that run through the parks. The Adopt-A-Park Program seeks to provide clean places for recreation available to all residents so that everyone has the chance to escape urban life without having to travel far from the city. Would you like to join them in keeping Erie beautiful?
(Pictured at the top) Haggerty Park is one of the many parks in the program. Photo Courtesy of Carolyn McIntyre