Pennsylvania's Energy Loans and Incentives Programs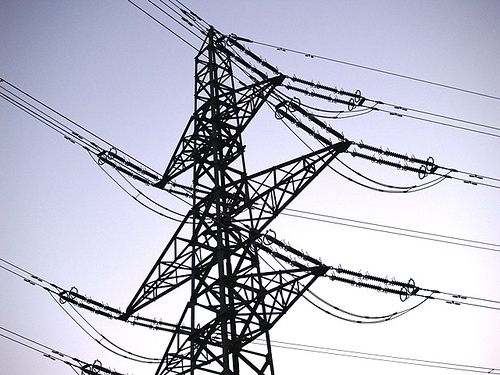 By Michelle Franzén 
GreenEriePA Writer
In order to help businesses and residents invest in green technology, the state of Pennsylvania and government agencies offer different loans and grants. Green technology is essential for a sustainable future as it reduces our impact on the environment. 

Today's people have become more aware of the problem that our use of fossil fuel is causing, and there is currently a lot of investment in new, environmentally-friendly technology. This kind of energy-efficient technology can be very costly in the short term, but save money in the long term. 

Below you can find some examples of grants and loans that can be found at the Pennsylvania Department of Environmental Protection's (DEP) website. This website provides a great guide of the loans and grants that are available at the moment for businesses, as well as groups and individuals. 
For Companies, Businesses etc.
Environmental Education Grants Program (EE Grant Program) was created because of the important role education plays in solving the environmental problems in the world. Without knowledge of them, these problems cannot be solved. Funding is given to "school districts, private schools, colleges and universities, intermediate units, environmental education centers, nonprofit conservation and education organizations and businesses and county conservation districts" (Pennsylvania Department of Environmental Protection, 2015). These funds come from 5 percent of the fines that are collected annually by the department and help teachers and other educators "by conducting workshops, providing online lesson plans, and sources of environmental curricula, along with a "Just for Kids" website with current air quality data updated hourly for student use" (Pennsylvania Department of Environmental Protection, 2015). 

Alternative Fuels Incentive Grant Program (AFIG) helps minimize the effect of transportation on the environment by assisting school districts, municipal authorities, political subdivisions, incorporated non-profit entities, corporations, and limited liability companies or partnerships registered to do business in Pennsylvania invest in alternative fuel vehicles. This grant is given annually.

The Small Business Advantage Grant (SBAG) is a program for Pennsylvania's small businesses to become energy-efficient or pollution-preventing. By small businesses, they refer to businesses that have 100 or fewer full-time employees. SBAG provide 50 percent matching grants, and the highest sum is $9,500.00. Applications are accepted as long as funds are available. The business must be located within Pennsylvania. 

Pennsylvania Energy Development Authority (PEDA) awards funding for projects involving renewable energy, such as solar and wind energy, low impact hydropower, biomass geothermal, and fuel cell, to mention a few. They offer grants, loans, and loan guarantees, as well as tax-exempt and taxable bond financing. This funding is not available all the time throughout the year. If you would like to know when future opportunities are offered, you can sign up for the PEDA Grant Announcement Mailing List.
For Individuals
Alternative Fuels Incentive Grant Program: Alternative Fuel Vehicle (AFV) Rebates provides rebates for individual consumers located in the state of Pennsylvania for purchasing "new plug-in hybrid, plug-in electric, natural gas, propane, and hydrogen fuel cell vehicles" (Pennsylvania Department of Environmental Protection, 2015). The requirements include that the vehicle must be purchased, not leased, must have less than 500 miles, and the application must be submitted within 6 months of the vehicle's purchase.
Other Loans
The Reinvestment Fund (TRF) is a nonprofit Energy Savings Investment Program that supports a variety of projects, such as energy retrofits of existing buildings, biomass energy systems, and energy storage. TRF has two major categories for energy projects to apply for: (1) Energy Conservation Measures in Buildings and (2) Renewable Energy and Other Clean Energy Projects. Eligible customers are local governments, nonprofit organizations, and for-profit business.
Creative Commons photo by Claudio Schwarz