EMTA Optimizes and Educates to Reduce Emissions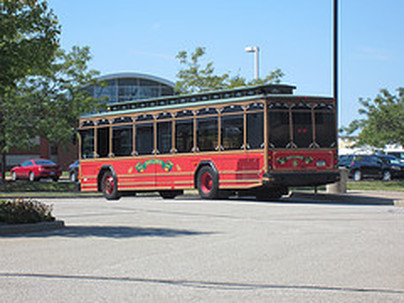 By Craig Schill 
GreenEriePA Writer 

Saving money on fuel has become a large concern for many people, and the Erie Metropolitan Transit Authority (EMTA) is making leaps and bounds towards helping relieve some of that stress for residents of Erie, PA and nearby college campuses. The EMTA buses have been running on an improved system since June 11, 2010. This system has undergone a series of changes spearheaded by Dennis Solensky, the bus company's Chief Executive. The revamp was focused on making the buses more modern, efficient, eco-friendly, and, most importantly, easy to use.
In the three years of planning the new system, Solensky developed new branding and designs for the company. Routes were reorganized throughout the city to create more efficient travel for the shuttles, and shuttles became available for college students from Gannon, Mercyhurst (main campus and North East), Edinboro, and Penn State Behrend to utilize during the week. Thanks to the lengthy and thoughtful planning process, the EMTA system improvements have been a great investment. They have successfully integrated a "greener" system and gained more passengers, achieving green goals as well as reducing automotive emissions by providing a service that allows more people to leave their cars at home.
According to Landis Erwin, Marketing Manager for EMTA, the main reason for wanting to improve the system was to get people to their destinations quicker as well as educating residents on the system to reduce the number of city drivers. This reduction chips away at the project's environmental goals of creating a "greener" bus system and diminishing emissions within the city limits. 

To fully make use of this greener system, EMTA is educating residents about the system and how to make the best use of it. Riders now have the ability to take a ride on a training bus, which comes equipped with a television training video that walks them through how to read the routes, how to know when to catch the bus, and other confusing aspects of public transportation. The helpful instructive bus is the only one of its kind in the country. In implementing it, the EMTA hopes to provide more people with the familiarity necessary to fully make use of public transportation. They also offer frequent orientation sessions at local universities on the perks of using Erie's public transportation.
Along with the regular buses, the system also utilizes trolleys that travel from the corner of 14th and State Street and travels down to the intermodal station, which is located near the Bayfront Highway. It is free to ride the trolley, providing yet another incentive to use green public transportation. With the new routes running year-round, it has never been easier to leave the car at home or in one of the city's garages and let the EMTA do the driving.
Erie Metropolitan Transit Authority: Information on the EMTA system in Erie is located at this site including routes and different forms or transportation they offer.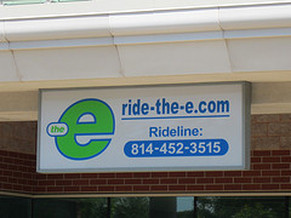 Photos courtesy of Carolyn McIntyre