Fairview Evergreen Nurseries
By Sherry Ziesenheim 
GreenEriePA Writer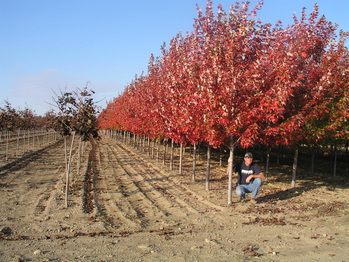 Being a part of a 100 year old family nursery business, the owners of Fairview Evergreen Nurseries naturally consider themselves part of the "original green industry," serving as stewards of Erie County's local land and environment.
Fairview Evergreen Nurseries believes strongly in environmental activism. The company's composting, natural fertilizer, and crop rotation practices demonstrate this commitment. At the core of environmental sustainability, however, is the company's production of oxygen-producing, life-sustaining plants and trees.
According to Christine Hetz Phillips, CEO, the nursery maintains "a herd of 200 to 300 beef cattle-a living, breathing 'fertilizer factory' that provides manure to enhance the organic content of our soil and aid the growth of our newly transplanted nursery crops. Our cattle herd is just one component of our farming operation, which keeps our fields in top shape even after decades of production. When we finish digging a full crop of plants from a given field, we always "rest" it for five years or more.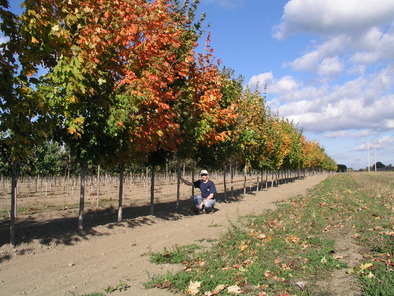 We plant grains during this period, which adds organic matter and brings the field's soil content back to a nitrogen-rich state. We grow about 700 acres of corn and 400 acres of oats and wheat annually. During the first two years between ornamental nursery crops, we raise field corn. About 200 acres of our production is used to feed our cattle, helping them produce the "cleanest" manure possible. We remove the manure from our barns in both spring and fall and spread it on our fields scheduled for nursery crop production."
Phillips reminds us that, "Plants and trees act as a natural filtration system, reducing air pollutants. They're vital to storm water management and creating clean aquifers for pure drinking water. They absorb as much as 85% of the sun's direct heat. They boost real estate values. They lower heating and cooling costs. Their presence has even been shown to reduce crime, lower blood pressure, and improve mental performance!"
Website and Contact Information
http://www.fairviewevergreen.com/
Hagan Hetz
Ph: (800) 458-2234
Fx: (800) 343-6819