Engineered Plastics, LLC
By Craig Schill
GreenEriePA Writer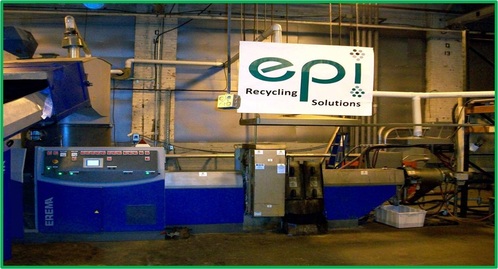 When viewing the Engineered Plastics, LLC building located at 1367 West 12th Street in Erie, it appears to be any ordinary warehouse where some items are manufactured inside and then shipped away. However, when entering the building, it is far from ordinary. Stacks of plastic buckets and containers, boxes of unused excess pieces of molding, and containers full of plastic wrap are just a few of the multitudes of collections found inside. According to Kurt Duska, President of Engineered Plastics, LLC (EPI) and EPI Recycling Solutions, about 1,000,000 pounds of plastic are transformed inside the warehouse each month along with about 200,000 pounds of cardboard which are shipped away and used again in an effort to recycle large quantities of materials that would otherwise go unused and be disposed of in a landfill.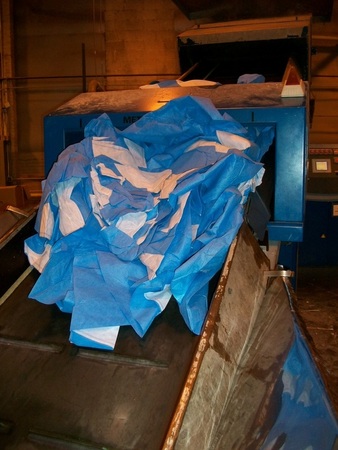 Something that makes this business very unique from other recycling centers is that it recycles hospital products which were being disposed of, and the hopes are to continue to expand on what can be made into reusable materials. For this effort, the Healthcare Plastics Recycling Council (HPRC) was formed in 2010 to combat the large quantity of waste local hospitals had been generating. In 2010 alone, seven companies joined in this endeavor. The main goal is to recycle as much healthcare plastic as possible. Currently there are 13 members included in HPRC, including many well-known companies across America as well as EPI. Duska was the leader for one of the studies that included discovering whether some items can be recycled and dealing with operating room waste.
Along with hospital plastic materials, EPI also recycles items such as dog food bags, human food packaging, safety devices, and certain recalled items. Because of its work over the years, the business received numerous awards including a grant from the Pennsylvania Department of Environmental Protection in 2008 which aided in the purchase of state of the art equipment. It was also recognized as the Environmental Company of the year by Northwestern Pennsylvania's Small Business Development Center in that year. In 2011, EPI was given an award known as the Governor's Award for Environmental Excellence as a result of the post-industrial recycling that occurs on site.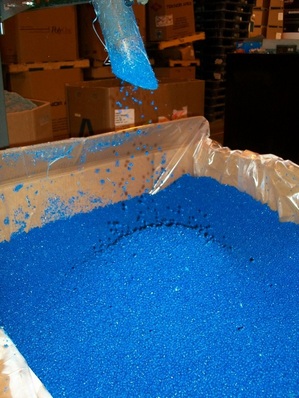 What sets EPI apart from other recycling centers is its expanded collection of items, especially from hospitals. According to Duska, the business is continually working on discovering ways to recycle items that have yet to be transformed into reusable products as well as finding more efficient ways to recycle items currently being accepted. As Duska claims, the challenge continues to be making the process profitable as well as environmentally friendly since a practice is only sustainable if it benefits all businesses involved economically. The added bonus is that is helps to protect the environment. 
Useful Resources
Plastics Today Article: An article on the company discussing its successes and what has been done to improve recycling in the area, specifically in the healthcare field. It also gets into specifics about some of the machinery being utilized at the plant.
HPRC: The Healthcare Plastics Recycling Council's website includes the list of member companies and what this group's main goals consist of in dealing with recycling products from local hospitals.
Engineered Plastics LLC: The home page for the business' two building locations. Erie's plant is used for assembly and Lake City's is the location of the molding plant.
Website and Contact Information
http://www.engineeredplastics.com/
Kurt Duska, President
1367 West 12th Street
Erie, PA 16501