Affiliated Grounds Maintenance Group, Inc.
By Sherry Ziesenheim 
GreenEriePA Writer
Crystal Arlington, President and CEO of Affiliated Grounds Maintenance Group, Inc., (AGMG) is a self-made entrepreneur. Arlington began mowing lawns at twelve years-old and has been hooked on landscape management ever since. AGMG, a local landscape management and snow control business, went national in 1999, thanks in large part to Arlington's leadership as an environmental steward. AGMG's snow plowing practices impressed Kohl's department store so thoroughly that they offered the new and growing company their snow plowing business for the entire east coast.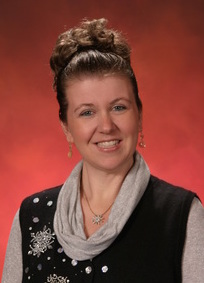 Chemical Control in the Snowy Season
Arlington effectively markets green responsibility through her green practices in a subtle, noninvasive way. Her first key to success is AGMG's contractor retention rate – currently 98%. Arlington maintains this level of contractor satisfaction because of the effort she puts into educating the contractors. The first thing she shows a new contractor is the ideal calibration for their salt spreaders. With the focus on correct calibration, contractors don't need to focus on their environmental impact if this is not a personal concern for them. They realize material savings with properly calibrated equipment. The company benefits from the added savings and the community benefits through the reduction of both product and chemical usage.
Via speaking engagements and by example, Arlington educates both the Department of Transportation and private sub-contractors on the proper selection of rock salt for a given pavement surface and also on the importance of pre-treating grounds with rock salt to produce the most efficient endothermic result for de-icing and plowing.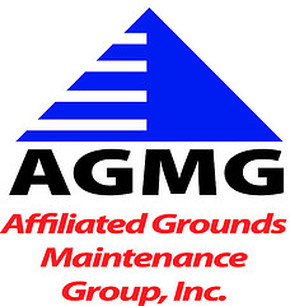 In addition to these tips, Arlington reminds contractors to:
Choose environmentally friendly chemicals
Manage plow routes
effectively to decrease fuel usage
Utilize larger equipment
making operations more efficient and minimizing emissions
Navigating Green Options in Landscape Management
When it comes to landscape management, Arlington continues to minimize chemicals and to use environmentally friendly chemicals when necessary. She encourages:
Selection of organic fertilizers
Recollection of water
Implementation of bio-degradable plant containers
Use of native plants and proper location for plantings
Timed irrigation or use of a rain sensor
Creation of bio-swales: the alteration of land-shape to remove silt and pollution from surface runoff water
Crystal Arlington, through her work with AGMG, is a real trail-blazer. She is the only woman in the industry who is dual-certified as both a Certified Safety Professional (CSP) and Certified Liese Professional (CLP) and she has made sure AGMG was one of the first LEED certified businesses in Erie County. Arlington has a personal drive to make an impact. She asks, "If we all do just one thing, what might our impact be?" As the Gannon University 2012 Women in Leadership Development Legacy Winner, Arlington has been recognized by the Erie County community for her significant contributions. For more information on Arlington's plan for environmental success, visit her website.
Website and Contact Information