Adam J. Trott Architect
By Craig Schill 
GreenEriePA Writer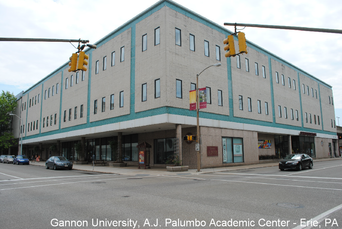 The Adam J. Trott Architect firm is an Erie business devoted to sustainability and promoting greener practices. In 1984 Mr. Trott graduated with a B.S. in Architecture from Penn State university. For the next few years he worked on many project designs before returning to his hometown of Erie in 1990. In Erie, he worked for multiple architecture firms during the 90's and eventually partnered with Thomas J. Freeman before beginning his own firm. In devoting the firm to sustainability, they have been involved in what is called "Living Building Challenge 3.0", a performance standard of 16 prerequisites for clean and sustainable building projects that are inspired by nature. A building that meets all 16 prerequisites may be certified as having "living" status. This challenge was originally issued by Cascadia Region Green Building Council in 2006 and is employed at Trott's firm.
Services the Adam J. Trott Architect Firm offer include architectural and interior design, master planning, code reviews, and construction observation. More importantly, they offer sustainable design reviews. The firm has been involved in many projects across the region, specifically dealing with building re-use (Gannon's Palumbo Academic Center), commercial uses (multiple Federal Credit Union buildings), and school buildings (Laurel Technical Institute). They have also worked with many hospitals, local government buildings, and residences.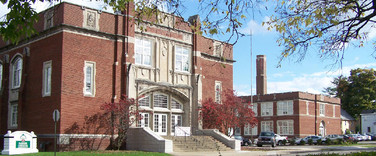 The firm also has the Great Lakes Architecture of Sustainability (G.L.A.S.) Studio which focuses on sustainable architecture. In discussing the Great Lakes region, it is seen the area is filled with valuable assets from large freshwater sources to abundant wildlife and a structured transportation system. Assets like these provide much incentive to every business in the region to strive to become more sustainable and environmentally conscious.
Website and Contact Information
1001 State Street, Suite 205
Erie, PA 16501
Ph: (814) 456-8667
Fx: (814) 453-4978